SERVICES
Dayton Commercial and Industrial Roofing Contractor
Go to NEW ROOF SYSTEM
NEW ROOF SYSTEM
Let our experts evaluate your unique flat roof. Our preferred applications include EPDM (rubber) Fully Adhered roof systems, Mechanically Fastened Roof Systems, EPDM (rubber) Metal Retrofit roof systems, and APP Modified Bitumen Fully Adhered roof systems.
Go to EXPERT FLAT ROOF REPAIRS
EXPERT FLAT ROOF REPAIRS
Tracing hard to detect flat roof leaks is our area of expertise. Our lead service technicians all have at least 25-years experience with flat roof repairs.
Go to RESIDENTIAL FLAT ROOFS
RESIDENTIAL FLAT ROOFS
Service and installation of a flat roof should be performed by someone with flat roof experience, even if that flat roof is on your home.
Go to FLAT ROOF MAINTENANCE
FLAT ROOF MAINTENANCE
A good maintenance program will extend the life of your flat roof. An ounce of prevention is worth a pound of cure!
About Us
Commercial and Industrial Roofing Contractor serving Dayton and the Miami Valley since 1982
Affordable roof systems installed by experienced technicians
Gish Roofing Co., Inc. was founded on the premise that we would install affordable commercial roofing systems that meet the unique needs of our clients and their properties. We strive to complete customer satisfaction in all aspects of our business. I will work together with you to provide the best roof system for your unique flat roof. I will use my experience and knowledge to recommend the best choice of materials and application method. When decisions are required we work with you to make them, as we are all apart of the same team. We want you to be happy with your new roofing system. That is why quality is built into every roof system we install. Our success is based on making you happy and standing behind every square foot of roof we install. Ask me about our flat roof repair and maintenance programs. The life of your existing flat roof can be extended for less than you may think. I look forward to quoting your next project. Best Regards, David Kidwell
No sub-contractors on our job sites

Each lead tech has over 25-years flat roof repair experience

Our shop is located behind the Dayton International Airport

Request a copy of our Certificate of Liability insurance and Workers' Comp certificate
roofing portfolio
Some of our projects
Fully-adhered EPDM
Clayton, Ohio
Fully adhered EPDM roof system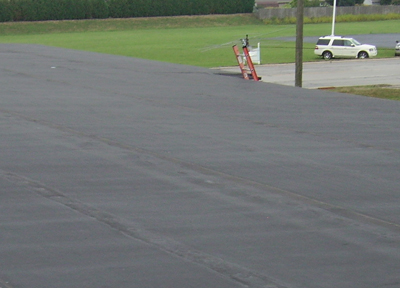 EPDM metal retro-fit
Troy, Ohio
EPDM metal retro-fit roof system

Modified bitumen
Dayton, Ohio
Fully-Adhered Modified Bitumen roof system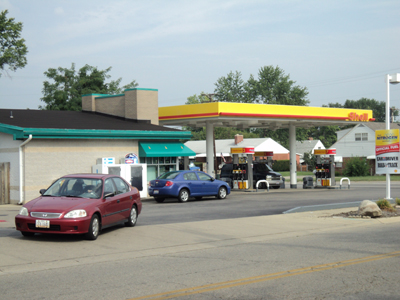 EPDM (rubber) roof
Dayton, Ohio
Low slope EPDM roof system
Free roof consultation
We will provide a thorough and honest roof assesment along with our experienced advice to help you select the best roofing system to fit both your budget and your needs. Whether it is a new roof system or extensive repairs to extend the life of your existing roof system, we have the expeience and knowledge to help guide you through the completion of your roofing project.